What's up, Lars-Åke Lindahl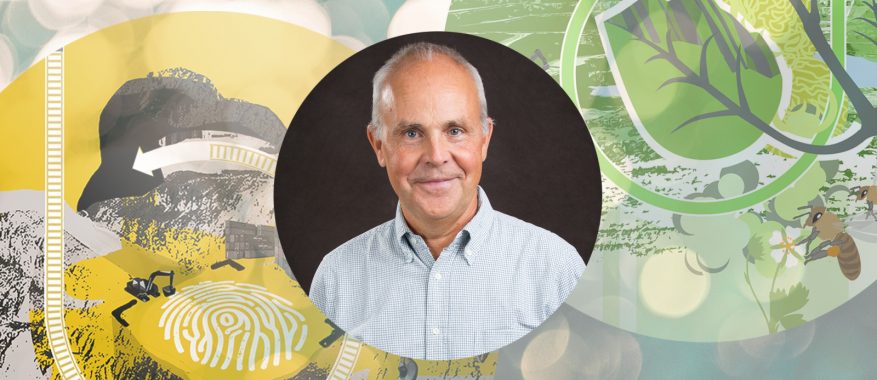 What is the feeling before this year's conference? 
– Really exciting. Initially, it was of course disappointing not to be able to hold a conference in Kiruna as planned. But now that we are up and running, it feels engaging and fun, which it always is working with the Environmental Conference.
What theme will this year's conference have and is there anything extra exciting to look forward to?
– Sustainable raw material supply. We will look at this issue from different angles in a series of thematic seminars. It is especially fun to be able to present a couple of the strategic projects we run in the environmental area. Partly the development of an industry roadmap for biodiversity, Mining with Nature and partly the pilot project for traceability of metals and minerals, TraceMet.
What audience is the Environmental Conference aimed at?
– To everyone who is interested in a sustainable mining industry. If we look back, those who usually participate are in addition to representatives of our member companies, environmental authorities, consultants and academia.
As said, this year's Environmental Conference will for well known reasons go digital, which of course is very different from a live event, but what are the benefits of keeping it digital?
– The opportunity to reach new target groups who can not or do not want to travel to Kiruna for a two-day conference. The same applies to the opportunity to engage speakers who do not have time to travel. The result will of course also be a significantly smaller climate footprint!
Speaking of which, 2020 has not been like other years – how has the corona pandemic affected the mining industry's environmental work?
– My picture is that the environmental work in the companies has worked more or less as usual. The big impact is that we have not been able to travel. Committees and working groups have become accustomed to using digital solutions for meetings, and it has in principle not been possible to visit various activities.
---
Svemin's Environmental Conference will be held digitally this year on October 7-8. Keep an eye on the website and in the newsletter for more information soon.
Here you can see presentations from last year's Environmental Conference (Swe.).